Decided to invest in a nice coffee machine using my cuHacking winnings: presenting a Bonavita rant.
the why behind this coffee machine
The back story is that I ended up receiving a $150 gift card for Best Buy for winning the Innovapost Challenge at cuHacking, and for the longest time, I didn't have a good use for it (because apparently Best Buy doesn't sell ThinkPad 6-cell batteries).
Fortunately, my previous workplace greatly increased my palate for good coffee. For that reason, the Math CnD coffee wasn't good enough anymore.
coffee margins
After finally doing the math and realizing that I've probably easily spent over a thousand on coffee alone since I started drinking this back in grade 12, I decided that a coffee machine would be a worthwhile investment.
I'm actually flabbergasted at the revenue margins of artisan coffee machines
me + coffee = true love
If there's one thing that I'm truly passionate about, coffee comes to mind first.
So really, I treat coffee not only as sleep replacement, but also liquid motivation and maybe a temporary meal.
the chosen one: Bonavita BV1901PW
Onto the review of the Bonavita BV1901PW, also called the Metropolitan.
Before I start this review, I want to say that I am in no way affiliated with, or paid by Bonavita. I scoured for hours on others' reviews before finally settling on this choice.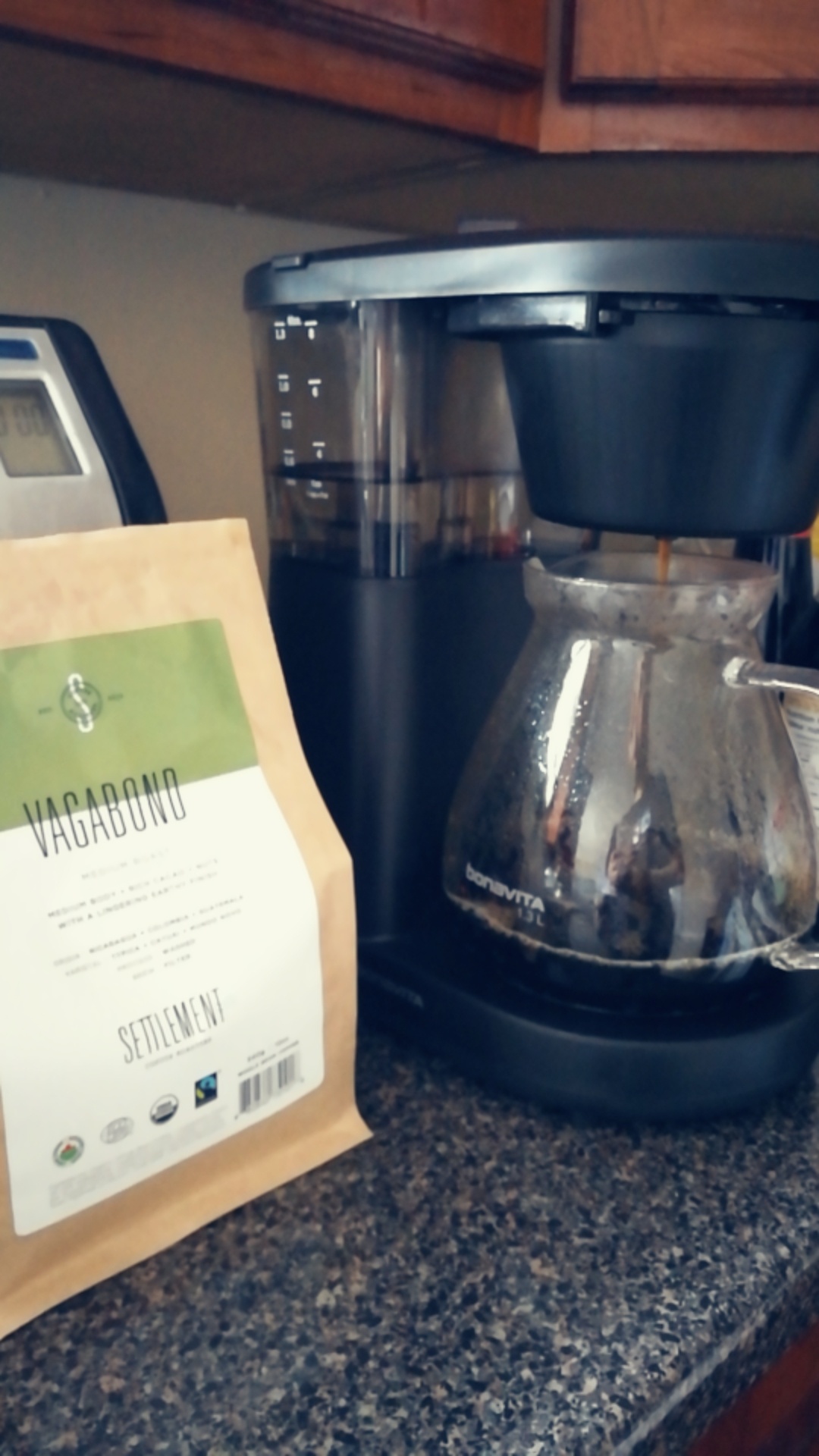 This coffee machine is SCA certified—by the Specialty Coffee Association
For the price of $134 + tax, Bonavita
Bonavita in action